When:
November 14, 2017 @ 7:30 pm
2017-11-14T19:30:00-08:00
2017-11-14T20:00:00-08:00
Where:
Rainier Arts Center
3515 S Alaska St
Seattle, WA 98118
USA

Dismantling Racism: a community forum for Southeast Seattle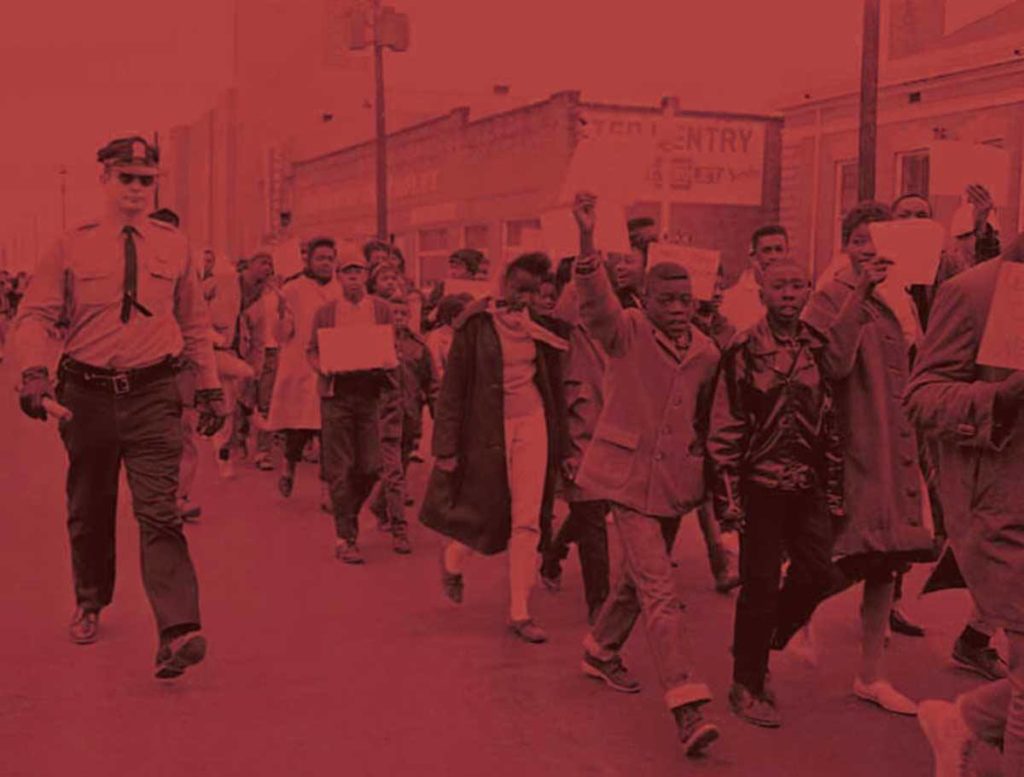 Understanding the history of voting rights in America provides us with an important reminder about how important our rights to vote are, and what sacrifices were made to insure that each of us has those rights. Gerrymandering and cyber-espionage have damaged and threatened the integrity of our elections, but we must remain committed to the idea of each American adult having the right to participate in the process of democracy. Racism has been and continues to foster voter supression, but the people can win, through action and determination.
Join us on November 14th for a screening of the film, "The Bridge to the Ballot," which is an excellent documentary on the fight to gain full voting rights for African Americans during the Civil Rights era. From the film website:
"Selma: The Bridge to the Ballot" is the true story of the forgotten heroes in the fight for voting rights—the courageous students and teachers of Selma, Alabama, who stood up against injustice despite facing intimidation, arrests and violence. By organizing and marching bravely, these change-makers achieved one of the most significant victories of the civil rights era.
The sacrifices of those who fought so hard for equality should never be forgotten. In the 2012 presidential election, more than 90 million eligible voters did not go to the polls. In the 18–24 age group, only six out 10 voted. And, in 2014, voter turnout dropped to a 72-year low.
This 40-minute film, narrated by Academy Award winner Octavia Spencer, is a crucial reminder that each of us has the ability to bring about powerful social change and will help inspire young people and communities across the nation to exercise their right to participate in our democracy."
The showing of the film is made possible through a program of the Southern Poverty Law Center. There are a large number of resources available online related to the film.
FREE and open to the public. Suggested donation $10. All are welcome.
Our goal is to share some of the history of racism in the Seattle area – with special focus on Southeast Seattle – and to provide a platform for working to recognize, acknowledge, and dismantle the systemic racism that continues to have profound impact on people's lives. We recognize the need to increase awareness of how racism has shaped the demographics of Seattle, and how racism has touched the personal lives of people within our area, topics which fit within our mission as a historical organization. Additionally, as a part of the city with a much higher concentration of people of color, Southeast Seattle is still an area where issues of racism have more impact than in other areas of Seattle, and racism can be discussed at a more personal level than it can in some other areas of Seattle. We want to reflect what has been and continues to be important to the people within Rainier Valley and Beacon Hill, while also recognizing the broader issues of racism at the city, state, and national level.
For questions, suggestions, or any other feedback regarding this event, please email Executive Director, 
Virginia Wright
.